MUSICIAN HANDBOOK - HAMILTON PHILHARMONIC YOUTH ORCHESTRA
(2014)
Canon EOS 60D, Adobe InDesign, Photoshop.
The Musician Handbook is a booklet distributed to all members of the Youth Orchestra at the beginning of the season. In 2014, I was commissioned to photograph the Orchestra's 50th anniversary concert at Hamilton Place Theatre, in addition to a complete design overhaul of their Musician Handbook. Below are selected spread excerpts from the booklet.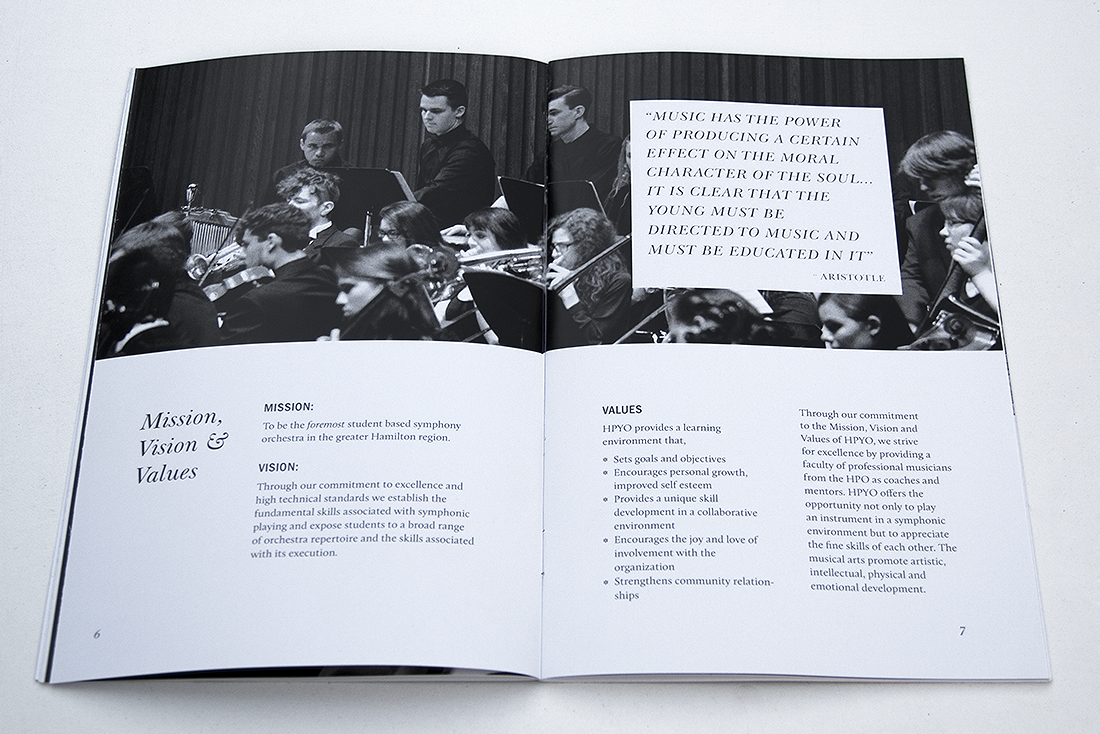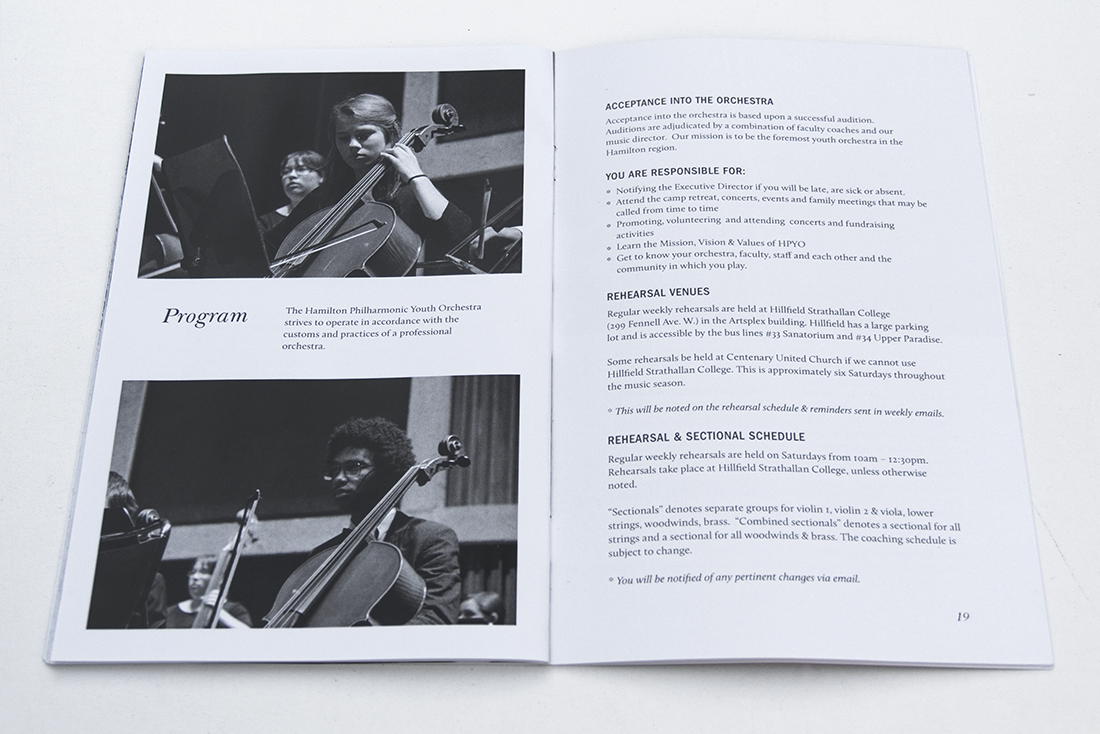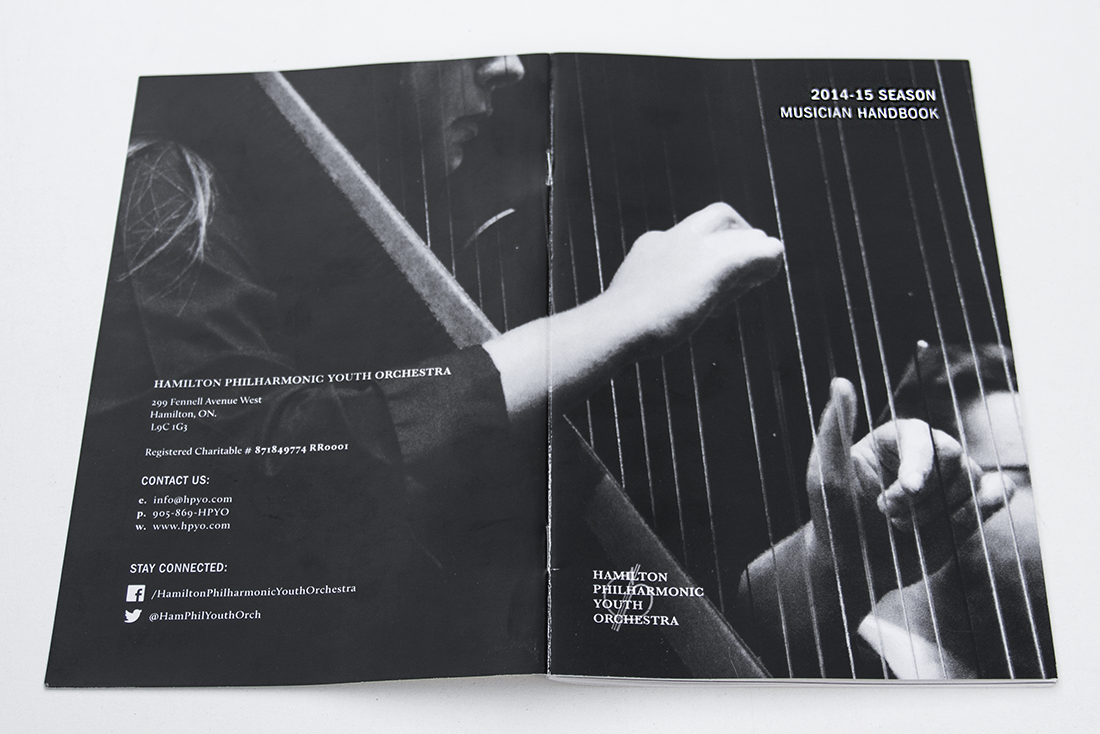 ©2021 Andrew O'Connor. All Rights Reserved.