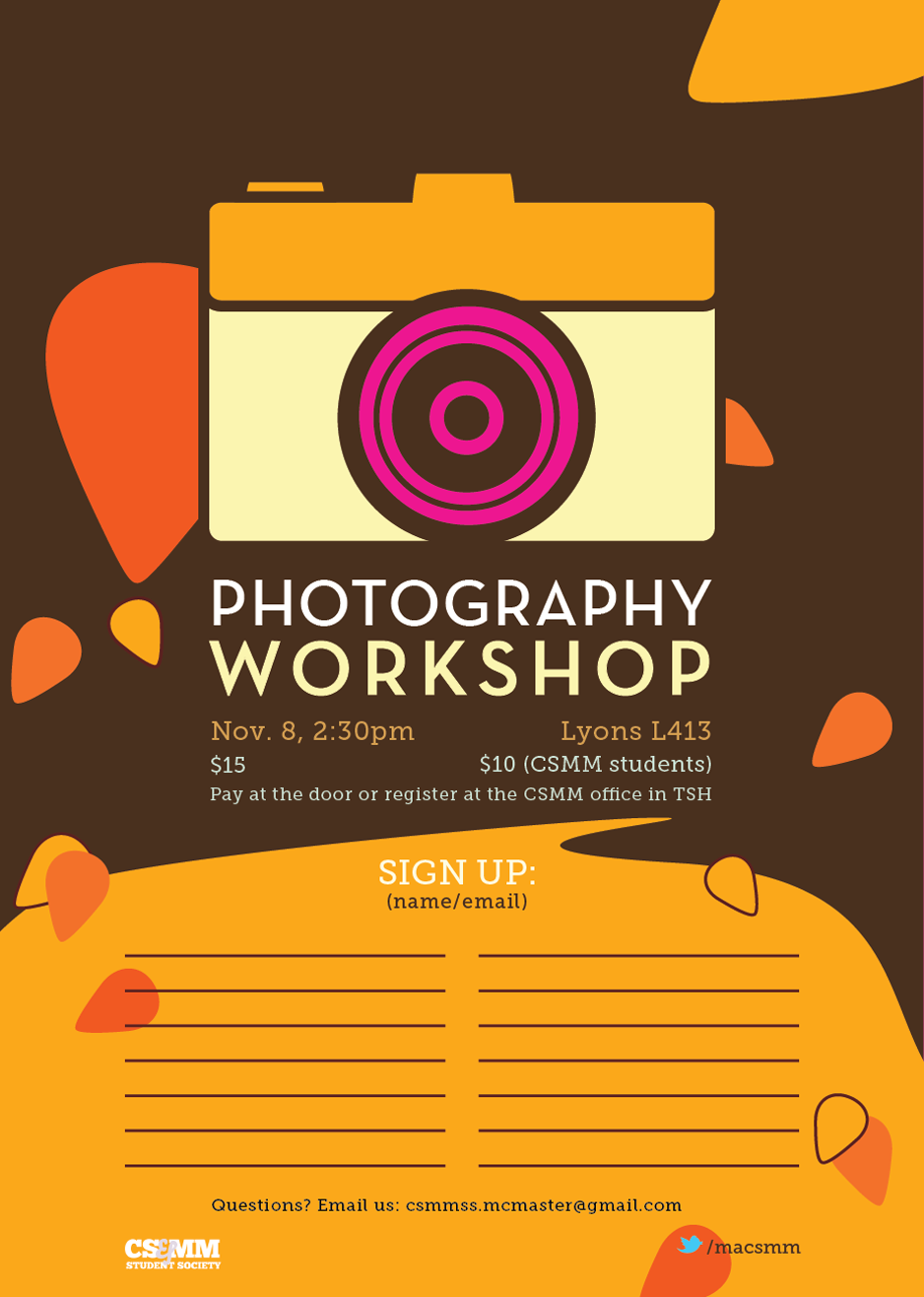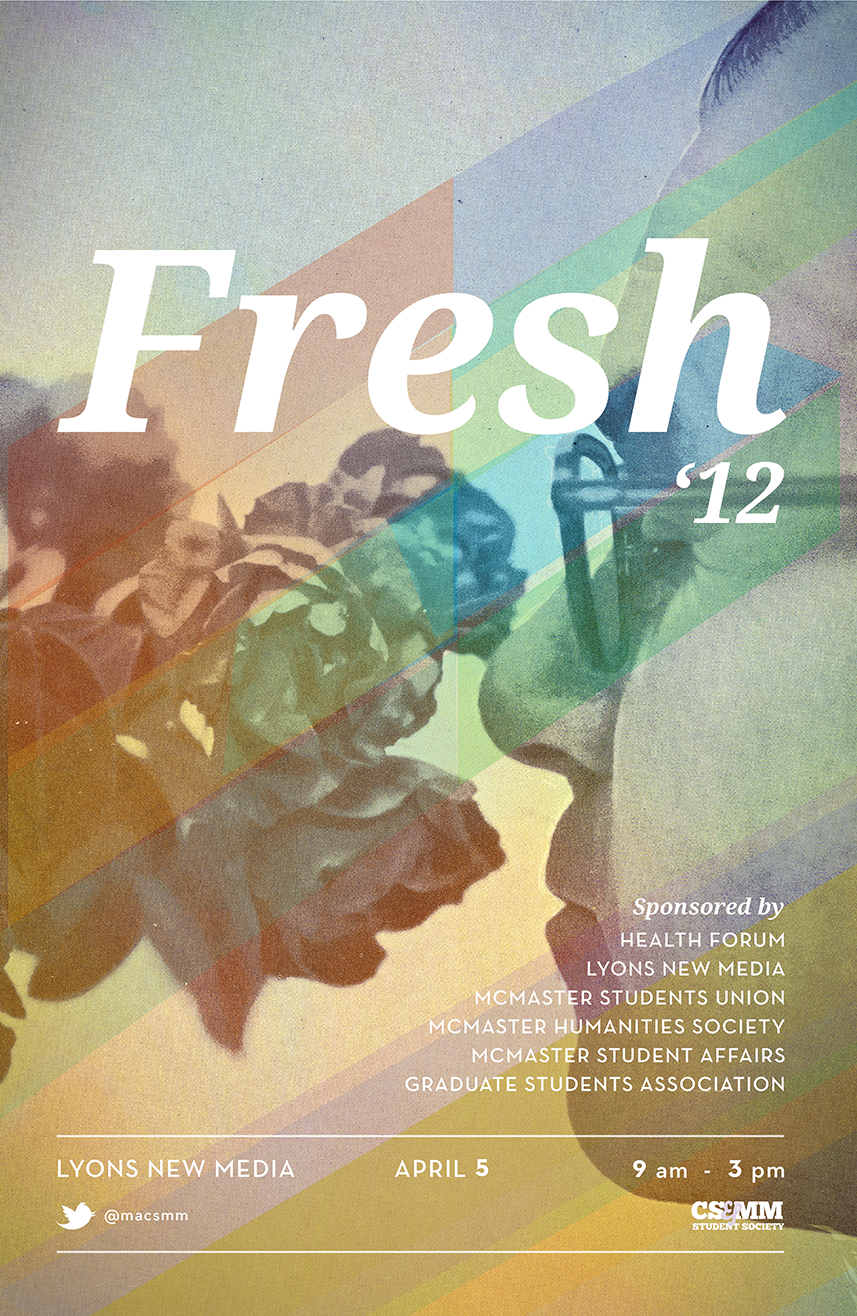 POSTER SERIES: CSMM STUDENT SOCIETY
(2011 - 2012)
Adobe Illustrator, Photoshop. 11" x 17", colour.
The
Communication Studies & Multimedia Student Society (CSMM)
represents students past, present and future in both Communication Studies & Multimedia departments at McMaster University. The Society is responsible for organizing events, parties, fundraisers and more to support both of these departments. As co-Director of Graphic Design & Marketing, I was responsible for designing and disseminating visual materials that promoted our student events throughout the school year.
©2019 Andrew O'Connor. All Rights Reserved.